Go from prototype to production with
LiveKit Cloud
LiveKit Cloud is an end-to-end, cloud-native WebRTC platform built and operated by the team behind LiveKit Open Source. It offers rock-solid reliability, unprecedented scale, real-time observability, and disruptive pricing.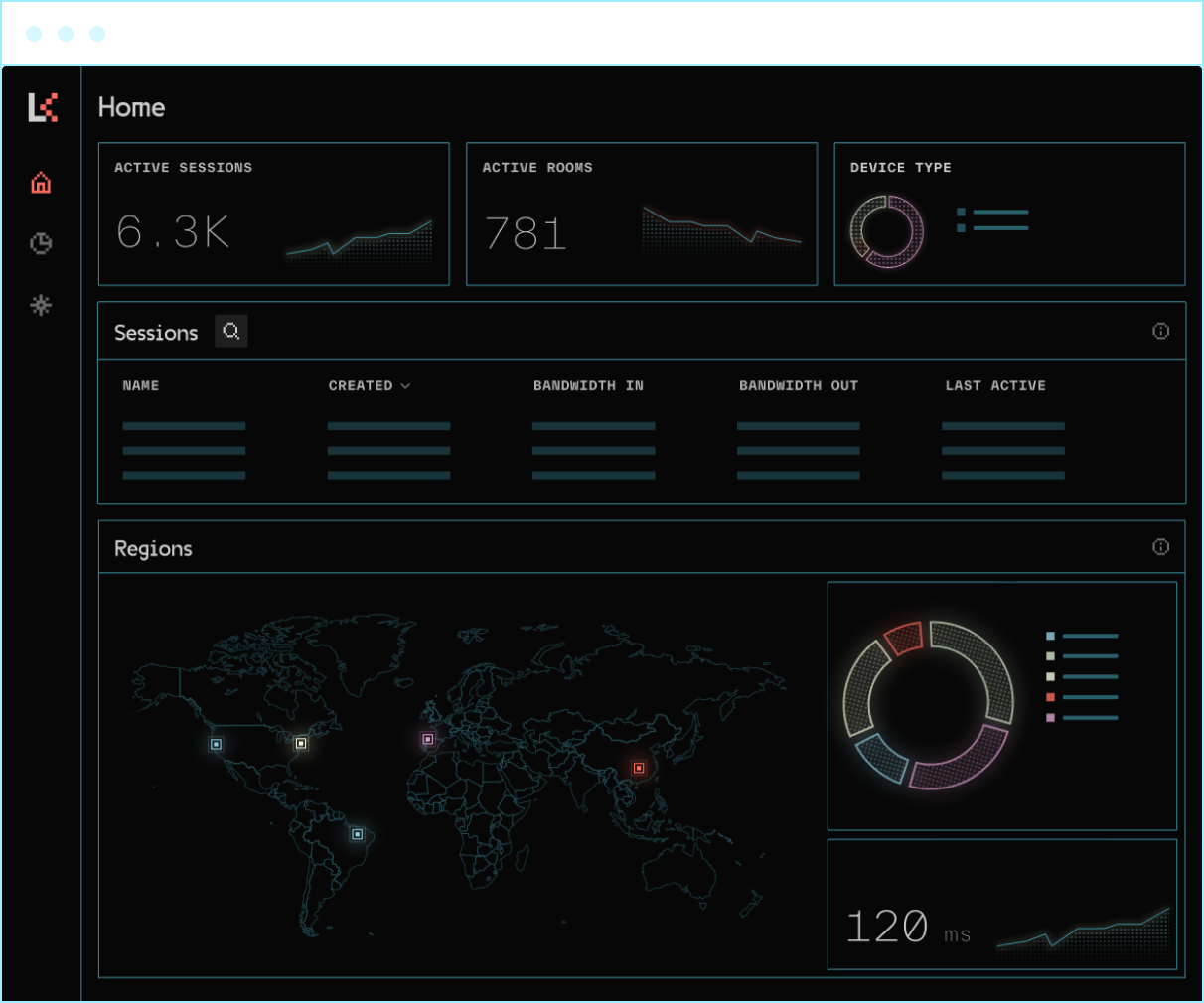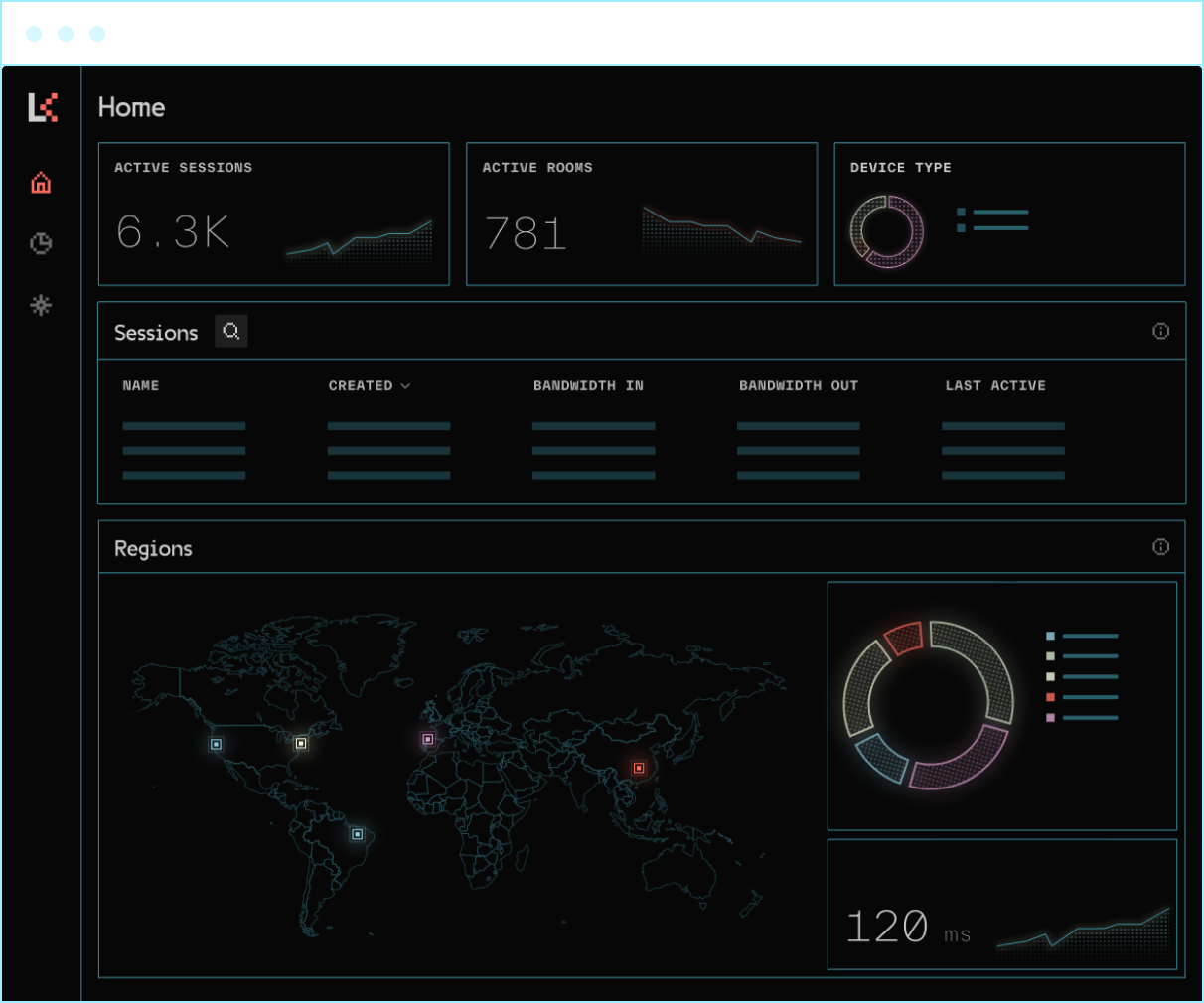 Video and audio at
Metaverse scale
Powered by our globally distributed WebRTC CDN, LiveKit Cloud supports up to 100,000 participants in a single session with less than 100 milliseconds of latency between them.
Read more about the architecture that allowed us to scale WebRTC.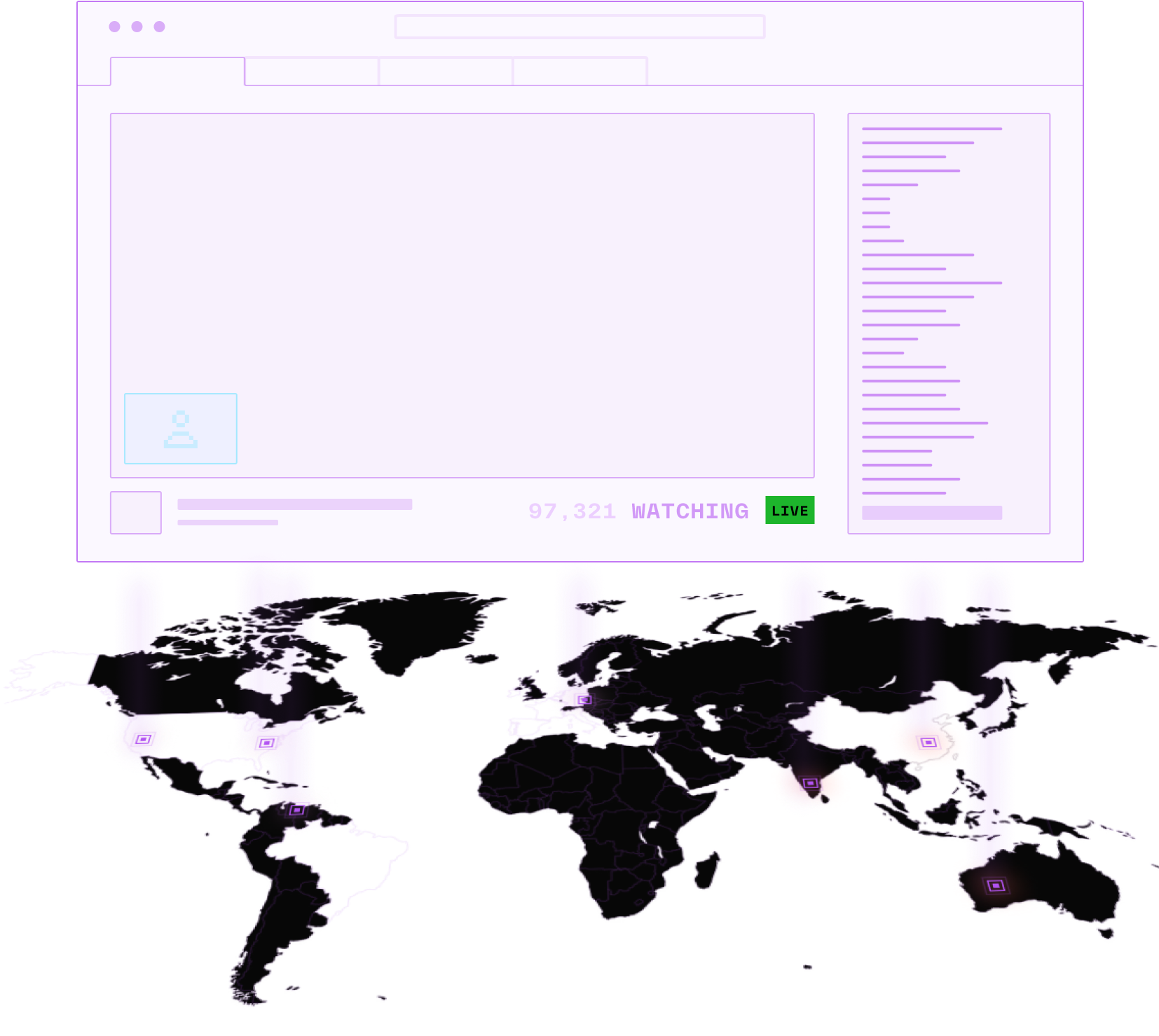 Go deep with
analytics
Our Cloud dashboard gives you a complete picture of your application's performance metrics at a glance. Real-time, down-to-the-track-level telemetry helps you drill in and understand your user's end-to-end product experience without having to look over their shoulder.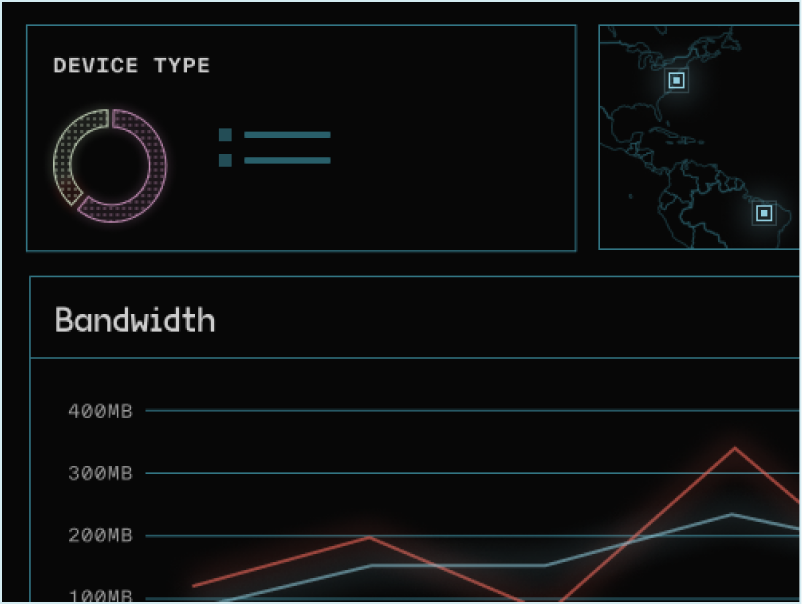 Aggregate stats and insights
Nerd out on historic device and region breakdowns, connection speeds and quality, active room characteristics and more.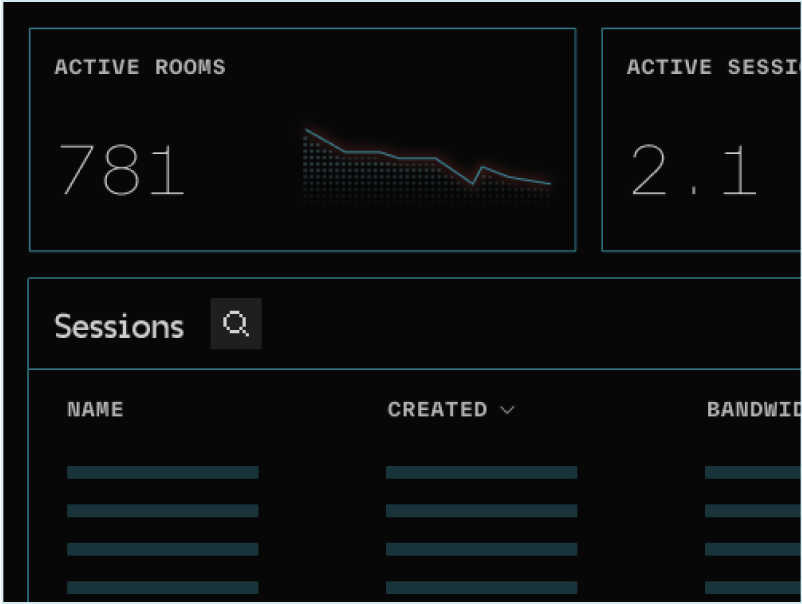 High-level observability
View active and completed rooms and sessions, participant events and quality metrics generated in real-time across your project.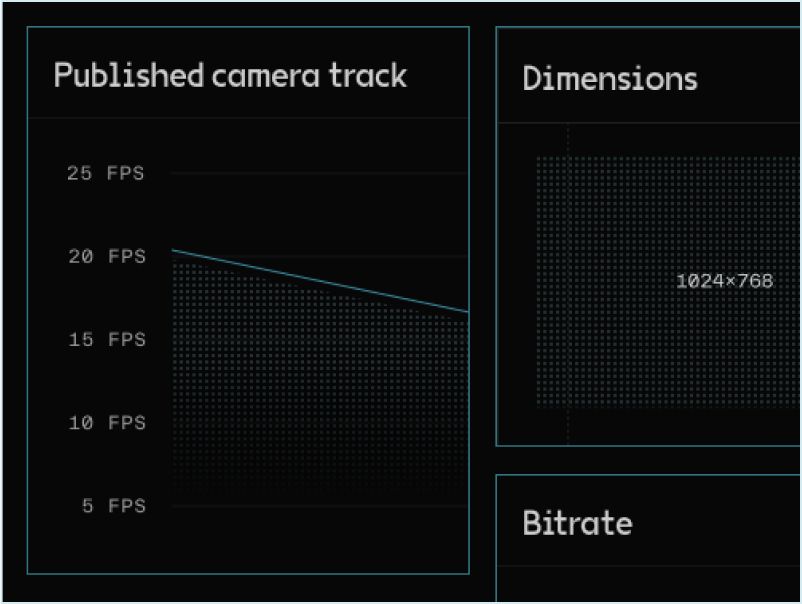 Tracks on tracks on tracks
Drill into low-level attributes like bitrates, resolution and layer changes, fps, and network conditions for every participant.
Participant-minute, your
time is up
LiveKit takes a different approach to pricing: pay for data you transmit and transcode. That's it.
Read more about our model.
Here's what happens when you apply our model across three common use-cases:
1 hour video meeting
with
25 publishers
and
100 subscribers
in
HD
1 hour audio-only (like Clubhouse)
with
2 publishers
and
100 subscribers
8 hour virtual office
with
50 publishers
and
50 subscribers
in
480p
For more comparisons and to estimate your own costs using our calculator, head to our
pricing page
.
Built on LiveKit
Open Source
LiveKit Cloud uses the same open-source SFU, APIs, and SDKs. In fact, you can seamlessly switch between self-hosted or cloud-hosted without changing a line of code.
The fastest growing WebRTC stack
Get started with
LiveKit Cloud
LiveKit Cloud is the easiest way to build with, deploy and scale LiveKit's WebRTC stack.